Relationship love messages are those sweet words you just have to share with the person you love.
They are the love messages that truly speak from your heart when you're trying to express yourself in a way that actions couldn't do justice for you.
All you need to do is find that special message below that speaks about your relationship and share it with the one person you love.
That special someone is sure to appreciate reading such a thoughtful message and will be sure to respond with a loving gesture of their own.
Relationship love messages are perfect for birthdays, anniversaries, or any momentous occasion when you want to express how much the one you love means to you.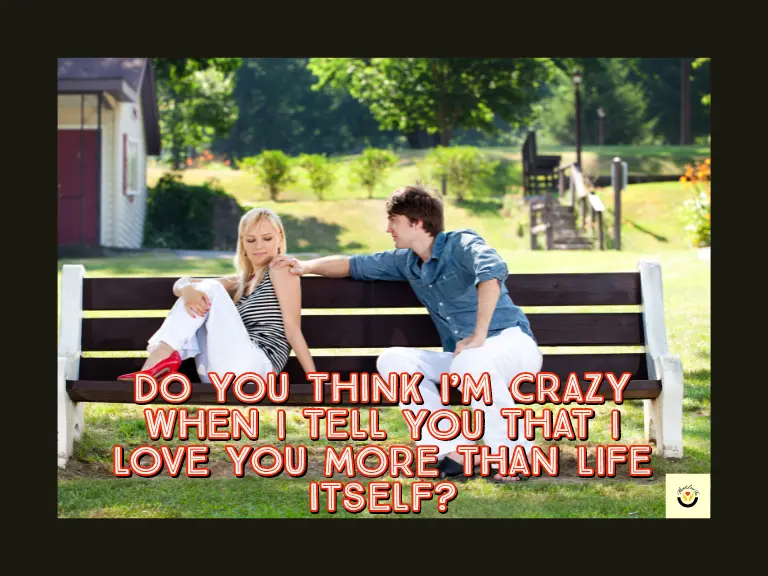 Relationship Love Messages
I love the way I feel when I wake up and see you smiling at me.
When I get lost in the thoughts of life, your love is what guides me back home baby.
I feel loved and safe whenever you're around me, honey.
No matter how hard it gets for me, your love for me will always be my guiding light.
Your hugs really fill me with the warmth and happiness that no one else can give to me.
My love for you will never stop because it has no boundaries.
You fill my life with excitement and make me feel so alive. I'm so thankful for your unconditional love and kindness to me.
I can't imagine my life without you by my side, my love. You mean so much to me, Thank you for being you.
I'm so happy that you are mine, and I promise to keep loving you for eternity.
Your love is like a happy love song, it takes me to a place I don't ever want to leave.
You are the most beautiful person in the world, and your love is priceless to me!
No one can ever take what I feel for you from my heart, it's stuck there for life just like your love.
When I'm feeling down and have nobody to talk to, it's your loving words that make everything alright.
Your love for me is something that I'll never take for granted, my love. You're the one who saved me from a life of loneliness and despair. Thank you for being in my baby, boo!
When you see me smiling, just know I've got you in my heart, and I'm the happiest person alive.
Forever grateful for this relationship honey, thank you for being the light of my life! You make me believe in true and everlasting love.
There is no better feeling than experiencing love with you, my love. It's like living a beautiful dream without having to worry about waking up!
The best part of being in love with you is the way I can feel your heart next to mine.
Your tender words and warm embraces make me feel so loved, and I'm thankful to have you in my life.
No matter where we are, no matter what is happening around me, my heart will always be with you. I love you!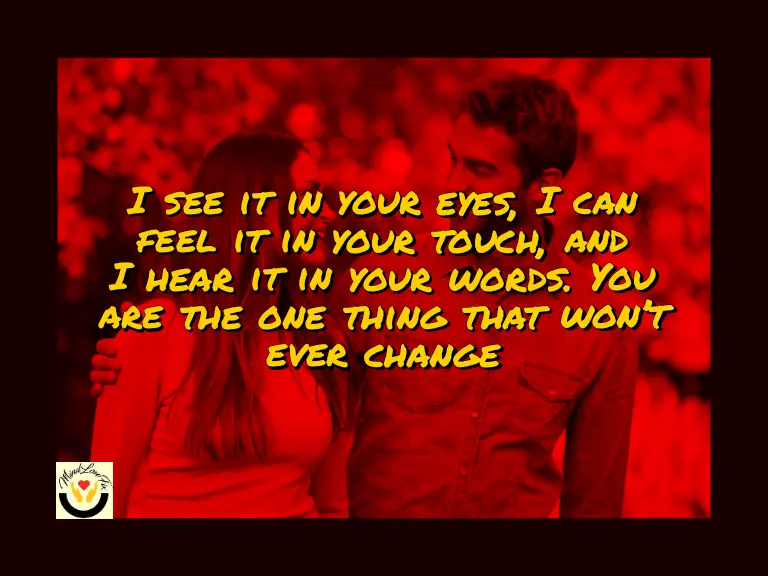 Relationship Love Messages For Him
It's so amazing when I see your beautiful face, it's like I'm under a spell of love.
Every night when I see you sleeping peacefully next to me, my heart is filled with so much joy and love for you.
I can't believe how special you make me feel, I'm so blessed to have someone like you in my life.
Your voice is music to my ears, and your sweet words make me feel so loved and appreciated.
I love it when you hold me close, baby. It feels like home and nothing else can take its place.
My heart races whenever you touch my hair, because I just know that we have a special connection.
You make me feel so alive boo!
My love for you is so strong that no matter what happens, it will never waver or fade away.
Your laughter always triggers a switch in my world that makes me laugh with you, even if I don't know what it is that you find funny.
You are the love of my life and I will do anything to make sure that your dreams come true.
Every day by your side is an adventure of love and respect that I cherish so much.
Your kisses and the way you look into my eyes, everything is just perfect when I'm with you.
I see it in your eyes, I can feel it in your touch, and I hear it in your words. You are the one thing that won't ever change.
I love you more than anything else in this world and I'm so proud to call you mine!
Thank you for always putting in the effort to make me feel so special, baby! I love you so much.
Loving you is the best decision I ever made, just think I almost missed out on you!
You make me feel like paradise is within my reach, and you make me believe that dreams can come true.
You're sweet like chocolate, your hugs are like the best medicine, and when I'm around you everything looks brighter.
Who said again men don't love because I know for sure that you love me more than words can describe.
Because I love you the way I do darling, I'm going to give you my name.
If love is all you want and It's your desire that I keep loving you, then I promise to love you always and forever.
Chocolate, roses, diamonds, and pearls nothing compares to the love I have for you.
Baby, I'm so in love with you that it's like nothing else matters to me anymore.
Your smile makes me feel whole and when we kiss my world stops spinning for a moment because it feels like heaven on earth.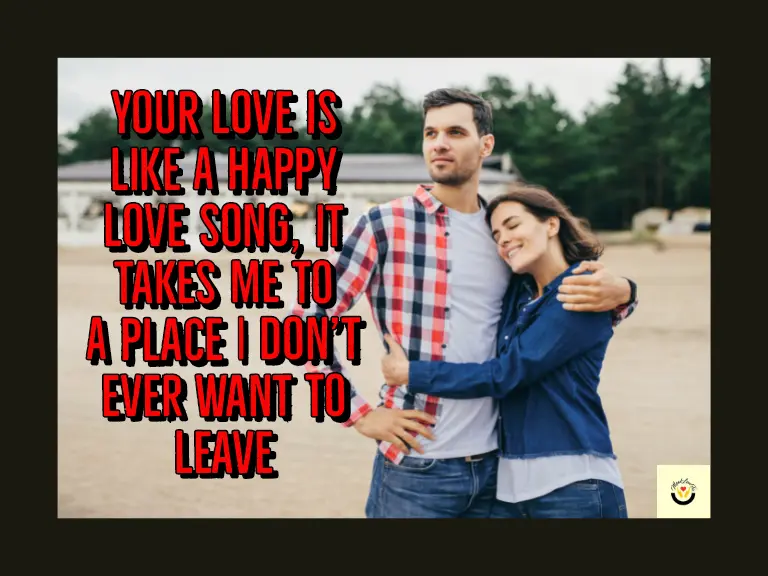 Relationship Love Messages For Her
You're going to be my wife and I'll love you forever for the blessings you'll bring to our life.
For the rest of my life show me that you want me and I will love you unconditionally.
I don't need anything else except your love, that's why I'm so willing to give mine to you.
I'll do anything that your little heart desires and I'll make sure that you're the happiest girl in the world and mine!
I'm so in love with every part of you that I can't put into words what I'd ever do without you.
Every night I lay in bed thinking of how gorgeous you are and how watery you make my eyes feel, I can't believe how lucky I am.
Do you think I'm crazy when I tell you that I love you more than life itself?
I want to be the air that you breathe, so when we're apart it feels like a part of me is missing.
Every night I kiss your forehead and whisper that I love you, it's because you're the love of, any other world I wan't to be in.
Raindrops, sunshine, laughter, and tears – these are the things that make my love for you grow even more.
Your beauty is like a flower in the garden of my life, it's something I have to take care of every day because it's so beautiful.
I love it when you wrap your arms around me nice and gently because it makes me feel safe even in the roughest of storms.
When you feel like there's no one there just call out my name and I'll be right there to hold your hand.
Just believe in me, darling, because I care about you, and will I never let you down with the amount of love I feel for you.
I'm just going to keep it real, I'm going to take care of you in a way, you've never felt good love before.
Let me be your best friend, lover, and protector all in one!
I promise to love you more with every passing day, together forever I'm here to stay.
My life with you has become a journey of many adventures, and the best of them is knowing I can't get enough of you
That feeling you give me when you walk in the room is like no other feeling I've ever felt and I want to keep experiencing it for the rest of my life.
Your love makes me feel like a superhero and I will always fight for you and protect you.
Just like the stars in the sky, I'll be there for you even when we're miles apart.
I love it when we have something to laugh about, our bond is so strong, I never want anything to come between us.
Every kiss, every hug, and every moment with you is just what I always wanted in a relationship.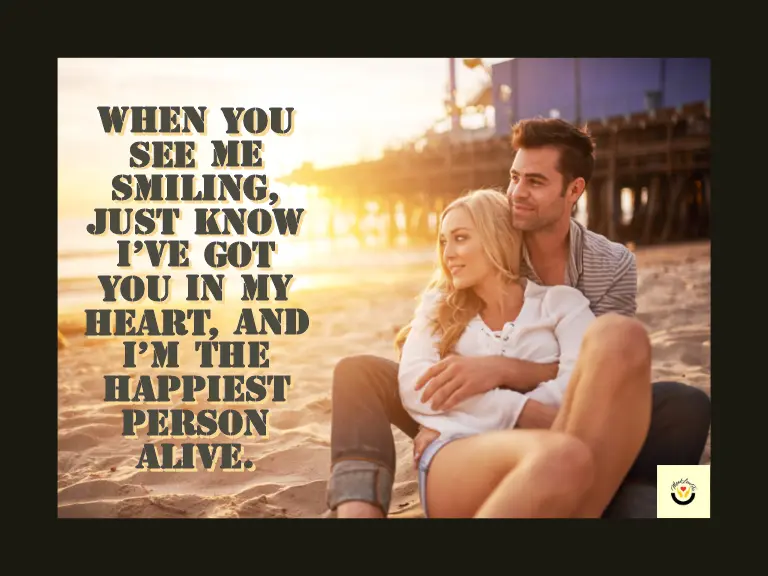 Conclusion
Just anyone of these relationship love messages will help you express your love for anyone you are in a relationship with.
Love is sweet and beautiful when it's shared between two people, so no matter what don't forget to let that special person know how much they mean to you.
Think about sharing them on birthdays, in a birthday card, on your anniversary day, or simply to show appreciation, morning or night.
There isn't a special moment to express what you want to say in a relationship sometimes, so using these love messages can be a great way to remind your sweetheart how much they mean to you.
Follow us on Pinterest for more insightful information Or check out our YouTube channel for more creative videos.
Please share on social media below if you found this post helpful!