Discover Romantic France filled with amazing Love Messages in an Ultimate Travel Guide for your birthday, anniversary, quick getaway, or couples trip.
If you're thinking of a romantic trip, our guide to romantic France will give you a quick run through of lovely places to visit in France as well as beautiful love messages in French that will help you with that someone special.
French is a language of love that fills a space with love the moment it leaves your tongue.
Learn about magical places, delectable foods, and romantic sentiments.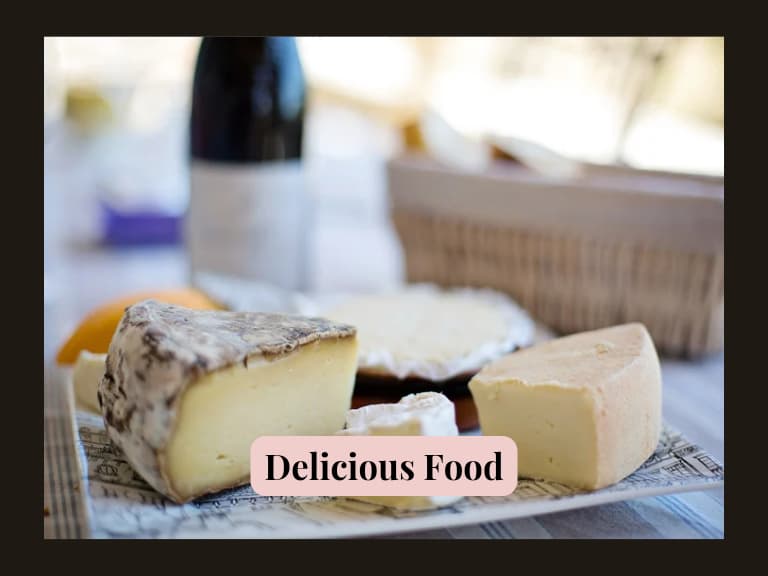 What Is the most romantic place In France?
There are several romantic places In France but today we'll focus on the following three
Aix-en-Provence. Aix-en-Provence,France.
Annecy. Lake Annecy, France.
Bordeaux. Place de la Bourse,Bordeaux,France
Aix-en-Provence
Aix-en-Provence, often referred to as simply Aix, is a city in the south of France known for its undeniable charm, rich history, and captivating ambiance.
What is so special about Aix-en-Provence:
Historical Importance: Aix-en-Provence is steeped in history, dating back to Roman times. The city boasts stunning architecture, including medieval and Baroque buildings, charming squares, and elegant fountains. Each corner of Aix tells a tale of its ancient past, making it a paradise for history enthusiasts.
Artistic and Cultural Hub: Aix-en-Provence is a playground for musicians, authors, and painters. It has an abundance of art galleries, theatres, and music festivals in the city which is a testament to its rich creative history. Opera and classical music lovers from all over the globe come to Aix-en-Provence each year for the Festival d'Aix.
Vibrant Markets: The markets in Aix-en-Provence are perfect for people who love food and local items. These lively markets, like the one at Place Richelme held every day, have a variety of fresh fruits, cheeses, wines, and handmade crafts in vibrant colors. It's a great place to explore if you enjoy tasty treats and unique handmade goods.
Do people speak English in Aix-en-Provence?
Yes, many people in Aix-en-Provence, especially those in the tourism and service industries, speak English. However, it's always a good idea to learn a few basic French phrases to help with communication and to show respect for the local culture.
Is Aix-en-Provence walkable?
Aix-en-Provence is definitely a walking city. The city is laid out in a way that makes it convenient and pleasurable to explore on foot.
Walking around the city and taking in all of its beauty at a leisurely pace is made possible by its small streets, lovely squares, and ancient landmarks.
Walking is a great way to take in the city's stunning surroundings and distinctive feel.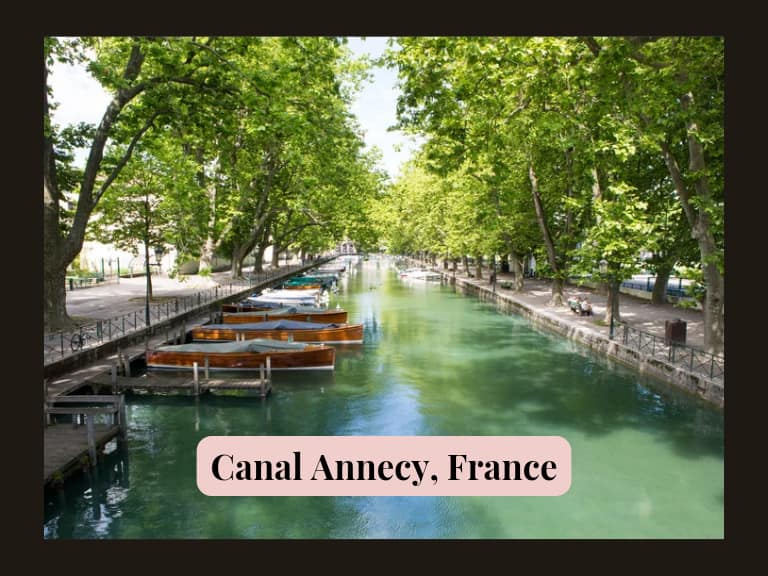 Annecy
Annecy is a magical place where you can experience both the beauty of the town and the excitement of the great outdoors.
What is so special about Annecy?
Canals and Historic Buildings: Annecy is famous for its charming canals and old houses. Exploring the town feels like stepping into a fairy tale with its pretty waterways and historic architecture.
Majestic Mountains and Lake Annecy: Surrounded by tall mountains, Annecy offers stunning views. The town is located near Lake Annecy, a clear and beautiful lake perfect for swimming and enjoying boat rides. The natural scenery is breathtaking.
Outdoor Adventures and Delicious Food: Annecy is an adventure lover's paradise. It's great for activities like hiking and biking. Plus, the local food, including cheesy dishes and pastries, is incredibly delicious, making every meal a delightful experience.
Do people speak English in Annecy?
Yes, many people in Annecy, especially in places frequented by tourists, speak English. Although knowing some basic French phrases can be helpful, visitors can generally communicate in English, making it easier for international travelers to move around the town and enjoy their stay.
Is Annecy France walkable?
Yes, Annecy in France is great for walking! The town is small and easy to get around on foot. You can stroll along its lovely streets, see the canals, and explore the historical sites without needing a car. Walking lets you enjoy the town's beauty at your own pace, making your visit more relaxed and enjoyable.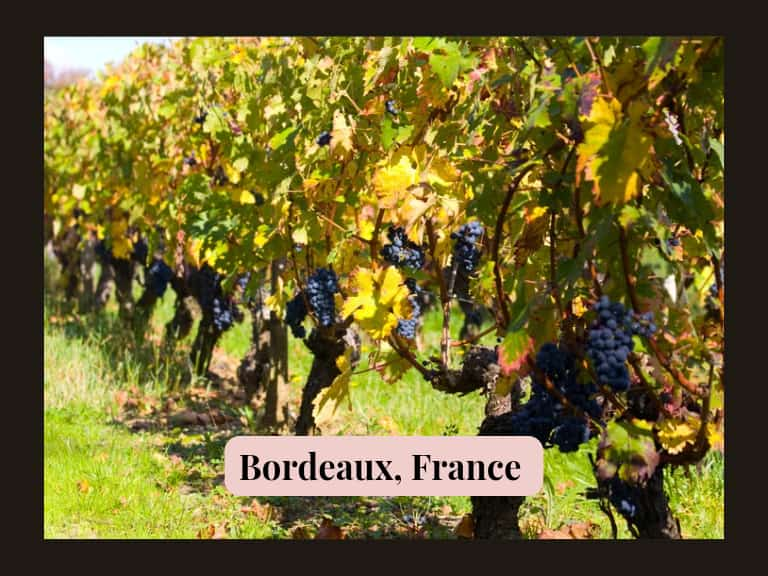 Bordeaux
Bordeaux, France, is famous for its amazing wine. People from all over the world love Bordeaux wines because they taste really good.
The city is like a paradise for wine lovers. Bordeaux is also known for its beautiful old buildings and charming streets.
It's a place where you can enjoy history, delicious food, and, of course, fantastic wine.
What is so special about Bordeaux?
Riverside Beauty: Bordeaux is situated along the Garonne River, adding to its charm. Riverside promenades provide scenic views, making it a perfect spot for leisurely walks or relaxing moments by the water.
Food Delights: Bordeaux is a haven for food lovers. The city offers exquisite French cuisine, from gourmet restaurants to local bistros. Fresh, flavorful ingredients and culinary expertise, which makes dining in Bordeaux a delightful experience.
Historical Significance: The city has a rich history, evident in its monuments and landmarks. Places like Place de la Bourse and Palais Rohan showcase Bordeaux's historical heritage, inviting visitors to explore its past.
Is Bordeaux a walkable city?
Yes, Bordeaux is a very walkable city. The city's layout is designed for pedestrians, with wide sidewalks, pedestrian-friendly zones, and beautiful parks.
Most of the main attractions, shops, restaurants, and historical sites are within walking distance of each other.
Walking is a great way to explore Bordeaux, allowing you to soak in the city's charming atmosphere, discover hidden gems, and enjoy the scenic beauty of its streets and architecture.
Do people speak English in Bordeaux?
Yes, many people in Bordeaux speak English, so you can easily communicate while visiting. However, learning a few basic French phrases can add a personal touch to your interactions and enhance your experience in the city.
Romantic Tips For Couples In France
Learn a Little French: Impress your partner by learning a few basic French phrases. Speaking the language of love adds an extra touch of romance to your trip.
Take a Cooking Class Together: Enhance your bond by learning to cook traditional French dishes together. It's a fun and interactive way to spend quality time.
Visit Charming Markets: Explore local markets hand in hand, discovering fresh produce, regional cheeses, and unique souvenirs. It's a delightful way to experience French culture.
Attend a Live Performance: Enjoy a live music concert, theater performance, or dance show together. France's artistic scene is rich and diverse, offering memorable experiences for couples.
Explore Hidden Gems: Wander off the beaten path and discover hidden gems. Explore secluded beaches, serene gardens, and cozy cafes tucked away in narrow alleys.
Stargazing in the Countryside: Head to the French countryside for a night of stargazing. Away from city lights, the night sky becomes a canvas of twinkling stars, providing a romantic backdrop.
Candlelit Dinner on the Beach: Arrange a private candlelit dinner on a secluded beach. The sound of the waves, the soft glow of candles, and the taste of exquisite cuisine create an enchanting atmosphere.
Write Love messages: Take a moment to express your feelings by writing love messages to each other. Exchange them during a quiet moment, cherishing the heartfelt words.
Take a Scenic Train Ride: Explore the scenery of the countryside by taking a scenic train ride.
Renew Your Vows: Even if you're not married, take a moment to renew your commitment to each other. Choose a romantic spot and exchange vows of love and devotion.
20 Love Messages for Couples In Romantic France
Mon amour, chaque moment avec toi est un trésor précieux. Tu es la lumière de ma vie. Je t'aime infiniment (My love, every moment with you is a precious treasure. You are the light of my life. I love you infinitely.)
Dans tes bras, je trouve la paix. Ton amour est mon refuge. Je suis reconnaissant(e) chaque jour de t'avoir dans ma vie. (In your arms, I find peace. Your love is my refuge. I am grateful every day to have you in my life.)
Mon cœur t'appartient à jamais. Tu es ma joie, mon bonheur, et mon âme sœur. Je t'aime plus que les mots ne peuvent dire. (My heart belongs to you forever. You are my joy, my happiness, and my soulmate. I love you more than words can say.)
Chaque moment passé avec toi est un trésor. Ton rire est ma mélodie préférée. Je suis éperdument amoureux/amoureuse de toi. (Every moment spent with you is a treasure. Your laughter is my favorite melody. I am madly in love with you.)
À travers les hauts et les bas, notre amour reste fort et inébranlable. Tu es ma force et mon inspiration. Je t'aime éperdument. (Through ups and downs, our love remains strong and unwavering. You are my strength and my inspiration. I love you deeply.)
Ton sourire illumine mes jours les plus sombres. Ta tendresse guérit toutes mes blessures. Je suis béni(e) de t'avoir à mes côtés. (Your smile brightens my darkest days. Your tenderness heals all my wounds. I am blessed to have you by my side.)
Dans tes yeux, je trouve la vérité de l'amour éternel. Chaque regard échangé est un poème silencieux de passion infinie. (In your eyes, I find the truth of eternal love. Every exchanged glance is a silent poem of infinite passion.)
Ton amour est mon ancre dans les tempêtes de la vie. Avec toi, je surmonterai tous les défis. Je t'aime plus que les étoiles dans le ciel. (Your love is my anchor in life's storms. With you, I will overcome all challenges. I love you more than the stars in the sky.)
Tu es mon rêve devenu réalité. Chaque jour passé avec toi est une aventure magique. Je suis éternellement reconnaissant(e) de t'avoir à mes côtés. (You are my dream come true. Every day spent with you is a magical adventure. I am eternally grateful to have you by my side.)
Dans tes bras, je trouve la sécurité et la chaleur. Ton amour est mon refuge, mon havre de paix. Je suis comblé(e) d'être aimé(e) par toi. (In your arms, I find safety and warmth. Your love is my refuge, my haven of peace. I am fulfilled to be loved by you.)
Notre amour est comme un vin fin qui s'améliore avec le temps. Chaque jour, notre lien devient plus fort et plus profond. Je t'aimerai toujours. (Our love is like a fine wine that gets better with time. Each day, our bond grows stronger and deeper. I will love you always.)
Tu es la raison pour laquelle mon cœur bat plus fort. Chaque battement est une symphonie de notre amour éternel. Je suis éperdument épris(e) de toi. (You are the reason my heart beats faster. Every beat is a symphony of our eternal love. I am hopelessly in love with you.)
Ton amour est ma boussole, me guidant dans la vie. Avec toi, chaque chemin devient une aventure passionnante. Je suis tombé(e) amoureux/amoureuse de toi." (Your love is my compass, guiding me in life. With you, every path becomes an exciting adventure. I have fallen in love with you.)
Dans ton regard, je trouve la paix et la certitude. Notre amour est un voyage sans fin, rempli de bonheur et d'harmonie. Je suis éternellement à toi. (In your gaze, I find peace and certainty. Our love is an endless journey, filled with happiness and harmony. I am eternally yours.)
Tu es mon étoile du matin, éclairant mes journées sombres. Ton amour est ma lumière, dissipant toutes les ombres. Je t'aime de tout mon cœur. (You are my morning star, brightening my dark days. Your love is my light, dispelling all shadows. I love you with all my heart.)
Chaque moment avec toi est une aventure passionnante. Ton rire est ma chanson préférée, et ton amour est mon trésor le plus précieux. Je suis fou/folle de toi. (Every moment with you is an exciting adventure. Your laughter is my favorite song, and your love is my most precious treasure. I am crazy about you.)
Dans tes bras, je trouve le réconfort et l'amour. Notre histoire d'amour est une épopée magique, écrite dans les étoiles. Je t'aimerai pour toujours. (In your arms, I find comfort and love. Our love story is a magical epic, written in the stars. I will love you forever.)
Chaque sourire échangé entre nous est un serment d'amour éternel. Ta présence est mon bonheur, et ton absence est mon chagrin. Je suis éperdument amoureux/amoureuse de toi. (Every smile exchanged between us is a pledge of eternal love. Your presence is my happiness, and your absence is my sorrow. I am deeply in love with you.)
Notre amour est un jardin fleuri, où chaque fleur représente un moment précieux que nous partageons. Je suis honoré(e) de cultiver cet amour avec toi. (Our love is a blooming garden, where each flower represents a precious moment we share. I am honored to nurture this love with you.)
Dans ton amour, je trouve la force de surmonter tous les défis. Tu es mon rocher, ma sécurité. Je suis infiniment reconnaissant(e) de t'avoir dans ma vie. (In your love, I find the strength to overcome all challenges. You are my rock, my security. I am infinitely grateful to have you in my life.)
Romantic Getaways in France: A Visual Journey Video
Conclusion
Discover Romantic France: Your Passport to Love and Adventure!
In this guide, we showed you the beautiful side of France. It's not just a pretty place but a land full of love and magic. From the lovely streets of Annecy to the peaceful vineyards of Bordeaux, France invites you into a world where love is everywhere, even in the small details.
As you explore this loving land, remember that every spot has its own love story, waiting for you to discover. The cozy restaurants, the sunny vineyards, and the old castles – they all tell stories of love. They encourage you to open your heart and see what romance means to you.
Follow us on Pinterest for more insightful posts Or check out our YouTube channel for videos.
External Resources: